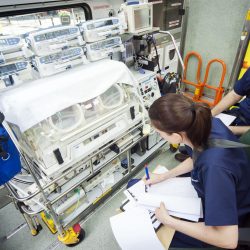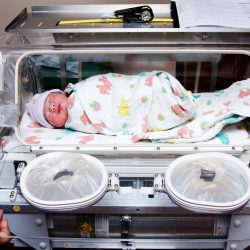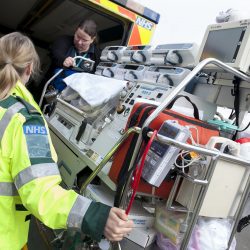 STAN Course
Bookings now open
Stabilisation and Transfer of the
Acutely unwell Neonate
a new training course specially developed to teach and embed the theoretical understanding and practical skills needed for a safe and efficient neonatal transfer
physics of transfer: movement, noise, vibration their risks to the infant
psychology of transfer: parents' perspectives, team dynamics, operating across units and trusts
logistics of transfer: who, what, when, where, why and how
hot cases: PPHN, Meconium Aspiration, Cooling, Extreme Preterm
generic equipment training and troubleshooting… who's the DOPE?
planning and undertaking a repatriation transfer for your own unit
high definition in-ambulance simulation
Suitable for:
neonatal consultants and paediatric consultants with a neonatal interest
ST4+ paediatric and neonatal grid trainees
senior nurses with strong neonatal ITU experience
Bookings now open for 23-24th October 2019!
STAN is the only dedicated and openly available neonatal transport course in England and has had a first year of sell-out courses and positive feedback from all involved. Following three successful courses in 2018-2019 we have updated and improved our content based on feedback from delegates and faculty ready for the new academic year.
We are keeping course numbers to 24 people in order to provide high quality simulation which is difficult to achieve with larger numbers. If you are keen to take part and have not been able to get a place, please contact us to join the reserve list and hear about new dates as soon as they open up.
If you have any questions, or difficulties registering, please read our Frequently Asked Questions page.
NESTT Course
Bookings now open
Neonatal Emergency Simulated Team Training
A multi-professional team training course for professionals working with sick neonates. Case scenarios are based on actual transfers from London NTS and the course is facilitated by experienced faculty. Participants will be able to gain insights into teamwork, human factors and CRM.
Course Director Dr Syed Mohinuddin, Consultant Neonatologist
Experienced multi-professional faculty
We aim to improve participants confidence in dealing with neonatal emergencies working in a team
What will I gain: insights into the impact of Human factors and Crisis resource management and their application in clinical emergencies
What we can offer you: an effective team learning environment to achieve course objectives
Implications for Practice: confidence in management of neonatal emergencies, networking and sharing of good practice
Upcoming courses: 14th October and 2nd December 2019